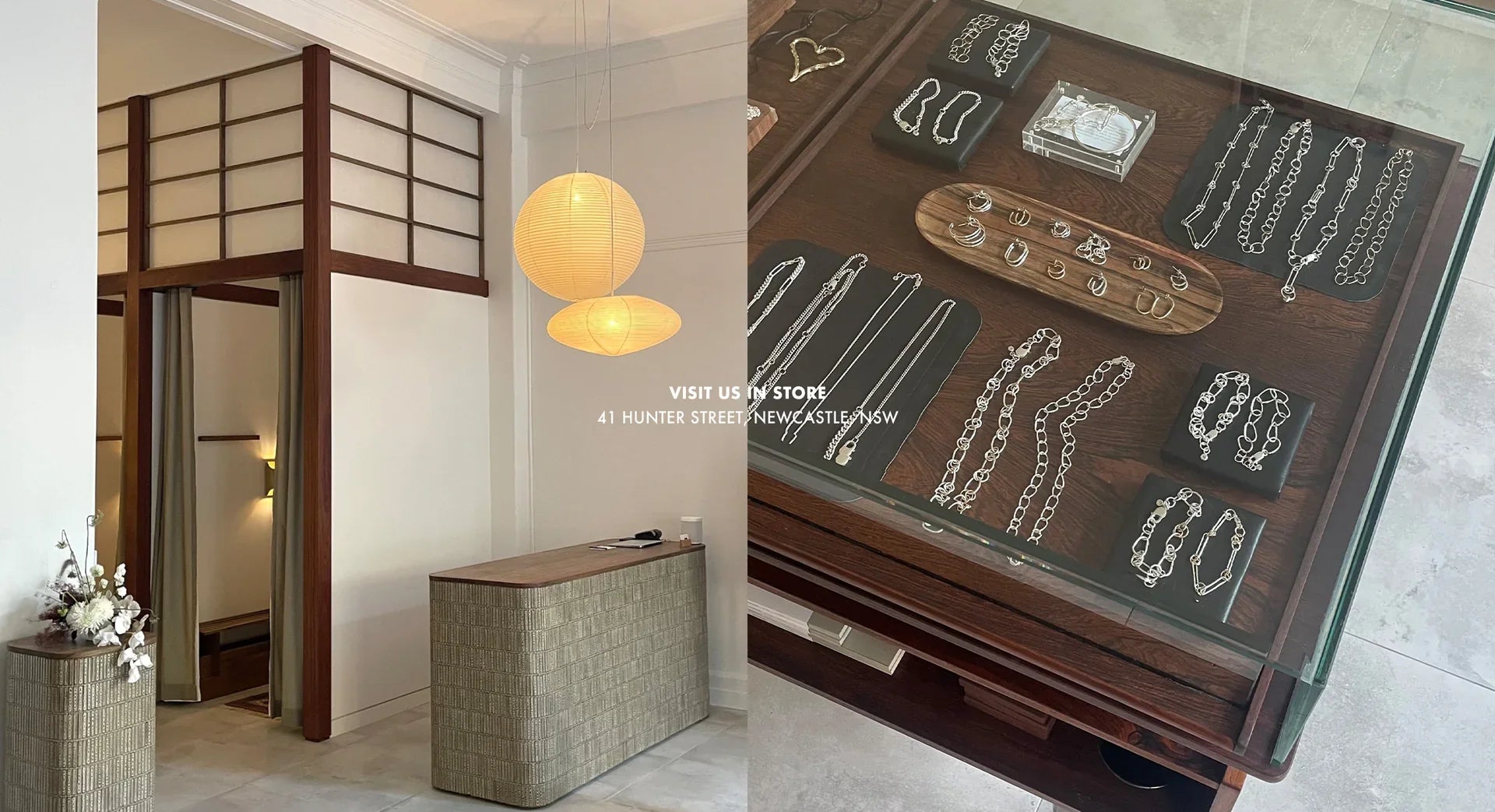 Interview Series | Ash Greenaway of The Lair
Tell me a little bit about yourself?

Hi, I'm Ash, designer and founder of The Lair Store in Newcastle. I'm one of the many individuals who relishes in the simple curiosities of life, I love to chill at home, read, draw, travel and surf! I am a bit of an obsessive, so whether it's cleaning out my kitchen pantry, learning a language or learning a new craft in The Lair Studio I'll be all in until I feel that comfortable in a new territory.
What are you enjoying listening to at the moment? 
Upon the recommendation of my sister, I have been listening to the music app NTS radio a lot, it's full of music I've never heard before in contrast with Spotify which is cool. Even artists that you know and love may have a playlist you've never heard before on NTS - my go-to searches at the moment are Fourtet or Floating Points. Other than that I like some philosophy and culture pods, Making Sense by Sam Harris is my general go-to. He's pretty obsessed with AI at the moment which is a conversation I'm pretty invested in!

Who are you inspired by?

I am really into Camille Laddawan, a beading artist in Melbourne, Shaun Daniel Allen, a painter and tattoo artist based in Sydney, our girl Claire O'Brien, she's a DJ and also spends some time working at The Lair, and my partner Brenton who is an architect :) I think I'm mostly attracted to artists that are deeply committed to their trade and work really hard and consistently at their craft. I think the dedication is really beautiful.
How would you describe your personal style? What's your daily uniform?

I would describe my personal style as relaxed. Relaxed tailoring. I'm on and off the tools all week at work so it has to be functional, and mostly black as working with leather and jewellery can be a bit messy. My day to day would entail a pair of tailored trousers, flats, a simple tee and an overshirt. I usually play it up a little bit with some heavy jewellery and maybe a sexy lil' Jil Sander flat.

What are the longest standing pieces in your wardrobe? 

Longest standing would be exactly what I have described above! I have probably been repeating this uniform for way too long, you've reminded me it's time for an update! Tailored trousers by Acne Studios, some beautiful long lasting cotton tees, maybe Bassike or Ottolinger and maybe a nice silk or cotton overshirt - Yuni or SAINT of course :)

A favourite piece in your space?

Hmm my home space I am way more obsessed with that my wardrobe! I love my little living room so much. At the moment it would be a beautiful artwork by Betty Mbitjana titled - 'Awelye and Bush Melon' It is about the Awelye ceremony, which entails women painting each others' bodies in designs relating to a particular woman's Dreaming. It's really special.


Signature dish/what are you currently cooking?

Ooh I have a few on rotation at the moment, which would be Ramen, generally with whatever's going in the fridge, a steamed fish with greens, my mum uses a satay sauce called Jimmy's Satay from the asian grocer that is sooo yummy on the fish. Those would be my faves, other than that I like to roast up heaps of veges and toss it with a fresh salad and a zesty dressing. Winter is kitchen season so I am loving that!

Favourite words?

I'm into meme wisdom at the moment, anything that makes me laugh really hard. That and some yoga wisdom is a pretty nice balance hah!

When do you feel most yourself?

I think I feel most me when I enter that flow state of being and doing, generally when I'm occupied with a task like making something in the studio, or surfing or walking in nature. Those are the best times that feel the most focussed, and free of thought, no yesterday or tomorrow, just the now.



 
connect with Ash
connect with The Lair 
shop The Lair