Interview | Ebony Burges of Haus de Omi
Coming across a post from Ebony's IG vintage store, Haus de Omi, is like taking that first slow sip of coffee in the morning or stopping to inspect a delicate little flower on a walk – an earnest piece of calm in our otherwise pretty crazy and overwhelming world.
Her calming energy is totally sincere, and her knack for sourcing stunning vintage is seriously impressive. I've bought a few pieces that I have on constant rotation, including some men's wool trousers that I swap in and out with the SAINT Wool Pants for a refined winter look, paired with a turtleneck... of course.
I'm on the edge of my seat waiting for her next drop. Read more for your daily dose of mindful bliss.
Tell me a little bit about yourself?
My name is Ebony and I'm 29. I have recently entered the fog that is new motherhood. Giving birth to my girl Paloma was the most empowering thing I have ever done and I am obsessed with her – but I haven't had the smoothest transition into my new identity (do any of us though?).
I'm a home bod. I love pottering around my home and feel there is never enough time to just potter and create at home. I am someone who needs my alone time every single day, however I'm also an inconsistent being, so I go through phases where I want to be out adventuring and socialising all day long.
Europe has a piece of me. I love reading in the sun, being surrounded by nature, giving vintage clothes a new life, a good glass of red amongst friends, dancing alone, journaling, curling up on the couch with chocolate and having a good Netflix session. I have also just gotten into restorative yoga which has been super healing for me. 
What are you enjoying listening to at the moment?
I think one of my all-time favourite artists is Rhye. He soothes my soul, slows me down and ignites something inside – nostalgia, I think. He takes me back to when I was living in the mountains in Canada. Current fav songs are Morning Sex – Ralph Castelli and In a Manner of Speaking – Nouvelle Vague. Favourite song to dance to that comes to mind is Glue – Bicep. There's nothing better than sipping on a G&T in the sunshine, having a boogie with friends. 
Who are you inspired by?
There are too many. Mattea Perotta and Jordana Henry. Then of course there is Matisse, Picasso and Frida, Georgia O'Keeffe, Helen Frankenthaler and Mark Rothko. My favourite paintings are simple abstracts that have a lot more depth than what originally meets the eye. 
What's on your bookshelf?
Currently reading Pussy, A Reclamation by Regena Thomashauer which is so far soooo good. As Charlie from The Perks of Being a Wallflower (also best movie ever) says, "your favourite book is always the last one you read". I love a good historical fiction that involves lots of romance. I like learning about history in a romantic way. It keeps me grounded and grateful knowing how lucky we are today.
How would you describe your personal style? What's your daily uniform?
Elevated and oversized basics. I mix it up between feminine flowy sleeves and masculine tees and slacks, depending on my mood.
What are the longest standing pieces in your wardrobe?
Turtlenecks and oversized silk shirts, because they are flattering and versatile.
A favourite piece in your space?
My new Italian linen couch and my late Nan's lambswool. I carry it around with me everywhere, curl up on it and read a book. 
What's on your wishlist?
Signature dish/what are you currently cooking?
Lentil & vegetable lasagne with cashew cheese has been a recent favourite. 
Favourite words?
"Don't think twice, it's alright" – Bob Dylan
"Intuition speaks first, ego speaks second" – someone on Lacey Phillips' Expanded podcast.
When do you feel most yourself?
Laughing with my best friends.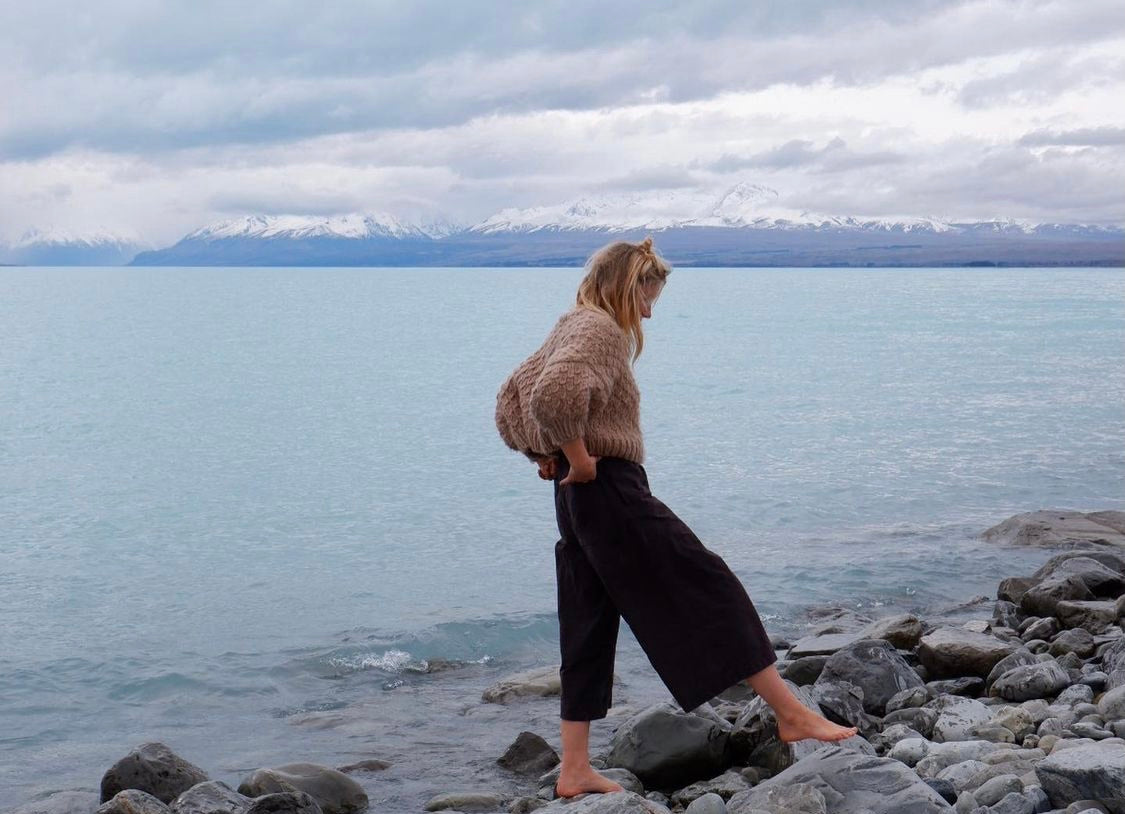 interviews
"I don't think I have quite lost my knack for being a bit left-of-field, I still dress for me. I hope I always do."
Read more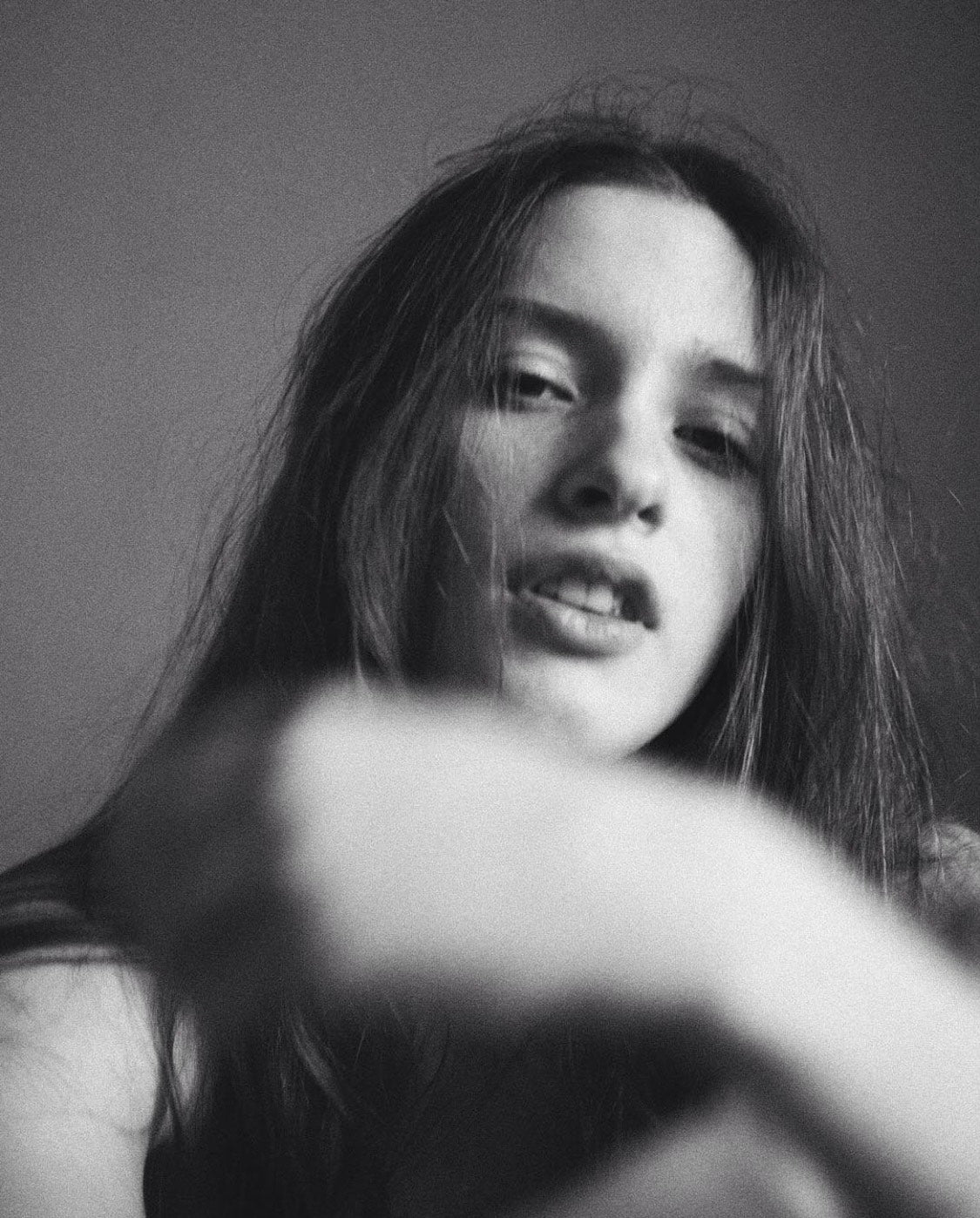 artist
"Like a true Aquarius, I love reinventing myself. My style changes with my mood, swinging between minimalism and maximalism."
Read more