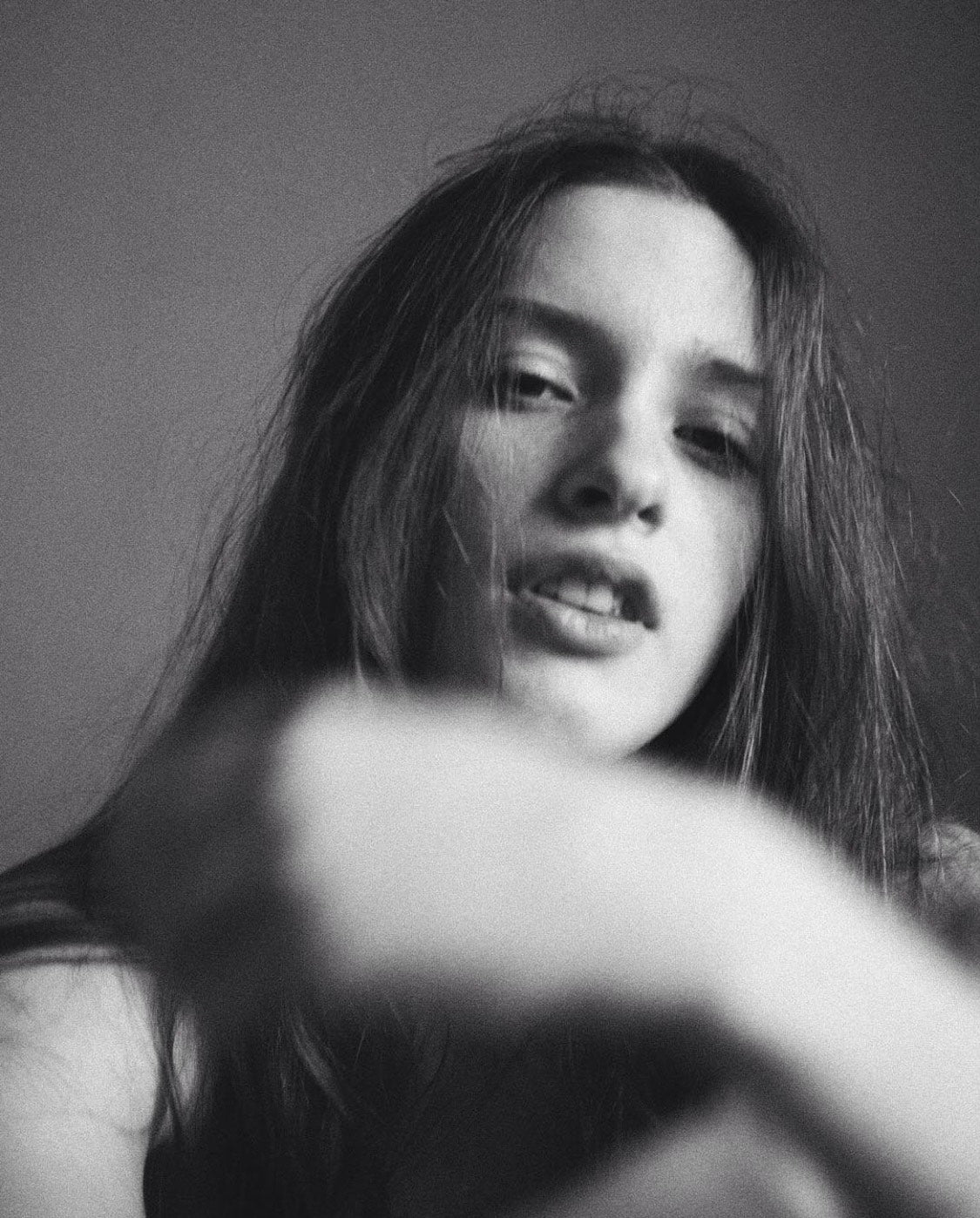 A force of nature, an angel in the wild. Skip is undoubtedly someone who has a profound impact on anyone that comes through her life. Full of wisdom and creative energy, she's set on a path for greatness... however it manifests. Watching her dance is like watching the universe communicate with itself – like soft silk finding divine movement in the breeze. 
SAINT caught up with Skip to hear what makes her tick. Big list of reading/listening recommendations too.
Tell me a little bit about yourself?
I've danced my whole life and have spent the last five years working professionally as an independent dance artist, both in Australia and Germany. I now split my time between contemporary dance and university where I study law & political science. This combination is both exhausting and thrilling.
I'm going through a bit of a philosophy phase, I'm hot for the classical Greek theorists. I love spending time in my garden. I love my two whippets. I love having meaningful political conversations with my handsome partner Anthony. I love baking on Saturday mornings. I love dressing up in fabulous outfits.
I've been most influenced by time spent abroad. Travel has profoundly shaped my adult life, from the colours of Jaipur to riding motorbikes at sunrise in Myanmar, listening to a call to prayer over Muscat, Christmases in Germany or driving through the Australian outback. These are the places and adventures that have made me.
What are you enjoying listening to at the moment?
I love How to Fail by Elizabeth Day, she talks to fantastic thinkers about their past failures. This one is becoming a favourite of mine, it's both funny and moving.
Freakonomics and Revisionist History are fantastic. They recontextualise historical truths and uncover hidden stories. Malcom Gladwell in Revisionist History offers an antidote to the current gloomy world and I'm unashamed in saying I've listened to every episode more than once.
I have a bit of an obsession with American politics, I love Pod Save America, 538 politics, the Argument and the Daily. For a more global news I listen to the Inquiry (BBC) and Pod Save the World. For Auspol, 7am and the Party Room (ABC) – the original.
My guilty pleasure most recently has been the Chippendales podcast, it's a great story.
Who are you inspired by?
Not an artist, but I'm a diehard Ruth Bader-Ginsberg fan. My daily mantra is what would RBG do, this is particularly useful when I'm swamped in caselaw and feeling lazy. I'm obsessed with the genius of Phoebe Waller-Bridge.
Lotte Consalvo and Amrita Hepi are both artists I really admire. Ben Quilty is fantastic both as a person and artist, his work with Syrian children during the refugee crisis really moves me. Sharon Eyal, Ohad Naharin and Damien Jalet are choreographers that inspire me physically. If you aren't that familiar with dance, do yourself a favour and go watch ANIMA on Netflix, it's a short dance film starring and composed by Thom York and is a FANTASTIC introduction to contemporary dance.
I've loved the Sartorialist since I was little, Scott Shuman's photographic work has totally inspired my sense of style. Right now, I'm obsessed with Tracy Ellis Ross and Pierpaolo Piccoli. Above all my greatest inspiration in art, style, wit and wisdom is my mother. She is iconic.
What's on your bookshelf?
My all-time favorite novel is Eva Luna by Isabel Allende, I love her use of magical realism alongside historical accounts of the Chilean revolution. I'm currently going through the French philosophers and I'm reading The Consolations of Philosophy by Alain de Botton and The History of Sexuality by Michel Foucault.
How would you describe your personal style? What's your daily uniform?
Like a true Aquarius, I love reinventing myself. My style changes with my mood, swinging between minimalism and maximalism. Less is more except when more is more. I'm drawn to colour and texture, timeless pieces and functional basics. I love silk and big chunky fabrics.
What are the longest standing pieces in your wardrobe?
There used to be this fantastic vintage store next to the Rock Shop on Hunter St in Newcastle called Emma's Soup, R.I.P. I purchased many garments there as young teenager, most have been lost over the years, but I still have a little gold sparkly top that I will wear forever.
I avoid trends and try to purchase clothes that will have longevity. However, I'm not a sentimentalist, I only have a few sentimental pieces that are either timeless designs or made from brilliant fabric that can repurposed. If I don't wear it, I donate it.
A favourite piece in your space?
The first piece of furniture Anthony and I bought together was an original Parker sideboard to house our records and it's so beautiful.
What's on your wishlist?

I'm dreaming of a three-piece suit however I just purchased a new pair of RM's, so I won't be buying anything anytime soon.
Signature dish/what are you currently cooking?
I bake fresh sourdough every Saturday morning. My father taught me to bake and gifted me his yeast culture that's been cultivating for three years. Fresh bread is the perfect addition to any dinner party.
Favourite words?
"It's nice to be important but it's more important to be nice" – from my father.
When do you feel most yourself?
When reading the paper in bed with a cup of tea on a Sunday morning.