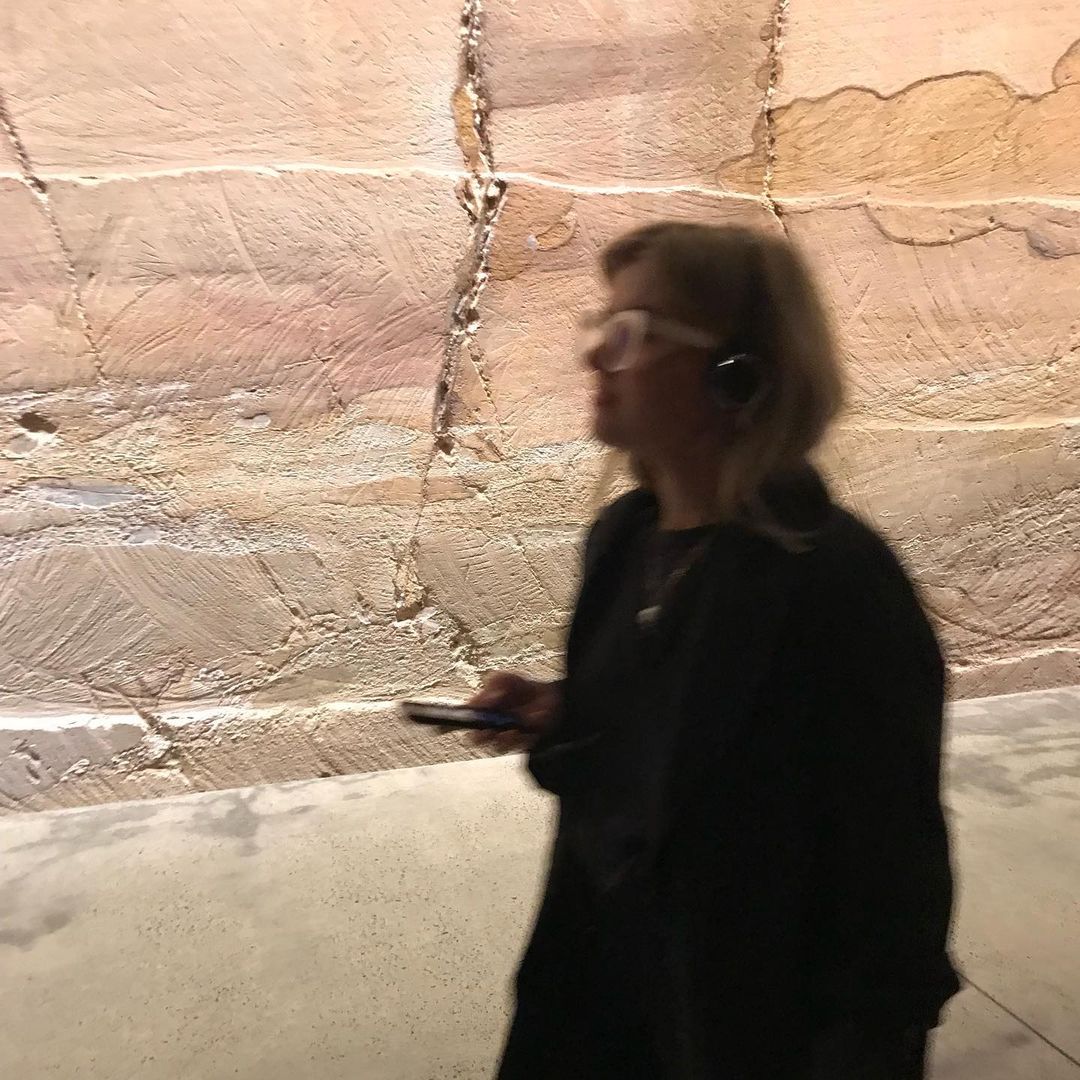 Interview | Amelia Hancock of Made by a.
Amelia is a true maker in more ways than one – fine artistry maker, business maker, and local change-maker. From tinkering away in the garage to spearheading two subsequent shopfronts shared with other creators and now a soon-to-be revealed solo studio, Amelia's give-it-everything-you've-got approach to made by a. has certainly left it's own mark in the community, inspiring other small brands and businesses (me 100 times over) to dream big and make it work.
Seen on the likes of Lara Bingle, and close to every neckline and earlobe in Newcastle, Amelia's approach to simple and stunning gold adornments has created what seems like a seismic shift in how we experience the ritual of layering special moments captured in individual pieces of jewellery.
Arguably SAINT's No. 1 fan (and I couldn't be happier about it), you might catch her crafting something beautiful wearing the Silk Shirt, Wool Pants, and of course the Forever Belt.
I wear my a. chain daily, paired with Sigil Scent and a smattering of sun-kissed freckles.
Tell me a little bit about yourself?
Jeweller, maker, dog enthusiast, notorious for biting off more than I can chew – lately a newfound love for learning the piano.
What are you enjoying listening to at the moment? 
I love H hunt playing piano & Nills Fahn on Vinyl, after Rudderless Records recommended it. Almost anything with a little bit of groove. Podcasts... anything business of via Mamamia.
Who are you inspired by?
It definitely evolves as time passes but I love catbird NYC, my ultimate muse while I renovate my studio. My ideal space is a hole in the wall vibe completely filled with my own treasures. In a professional sense, I'm so drawn to J.Hannah – another incredible woman paving her way in the industry, she can do no wrong.
What's on your bookshelf?
I'm lucky to have a few friends who throw books in my direction, on my list is Essays in Love and Big Magic. As far as a favourite book/writer I'm pretty open minded when It comes to reading so I don't have a clear-cut favourite but I did love Glennon Doyle's Untamed, which I read recently. Some powerful take outs. 
How would you describe your personal style? What's your daily uniform?
I would drape myself in black silk everyday if it were appropriate and tie it off with gold jewellery and combat boots. My style is pretty monochromatic, I definitely gravitate to trans-seasonal styles and try to steer from being super trend driven. My wardrobe is full of slow fashion pieces, timeless silhouettes and the occasional snake print...
Longest standing piece in your wardrobe?
A black vintage Armani blazer I thrifted in NYC, it's almost a given why... but It's definitely my wardrobe hero. 
Favourite piece in your space?
I have a bit of a thing for metal, I love the masculinity and solidness of it – a metal lighter, brass Japanese pocket knit, license holder, fish bottle opener...  plus its super timeless and I'll have them forever. 
What's on your wishlist?
Searching for the perfect black leather bag. Think bum bag meets saddle bag meets cross body slouchy soft pouch. Functional wearability meets effortlessly cool...
Signature dish/what are you currently cooking?
At the moment I'm renovating my new jewellery studio so it's lots of pizza from the Oriental Hotel... and a surprising amount in my air fryer. Cooking is a goal for the second half of the year but taking recommendations.
Favourite words?
Words I live by would be to "adorn yourself daily". It's made easier when you can literally drip yourself in gold, but I'm a big believer in finding your "me" and consciously celebrating that – for me wisdom is investing in myself and finding ways to enhance my being. I really try to communicate that as a value of a.