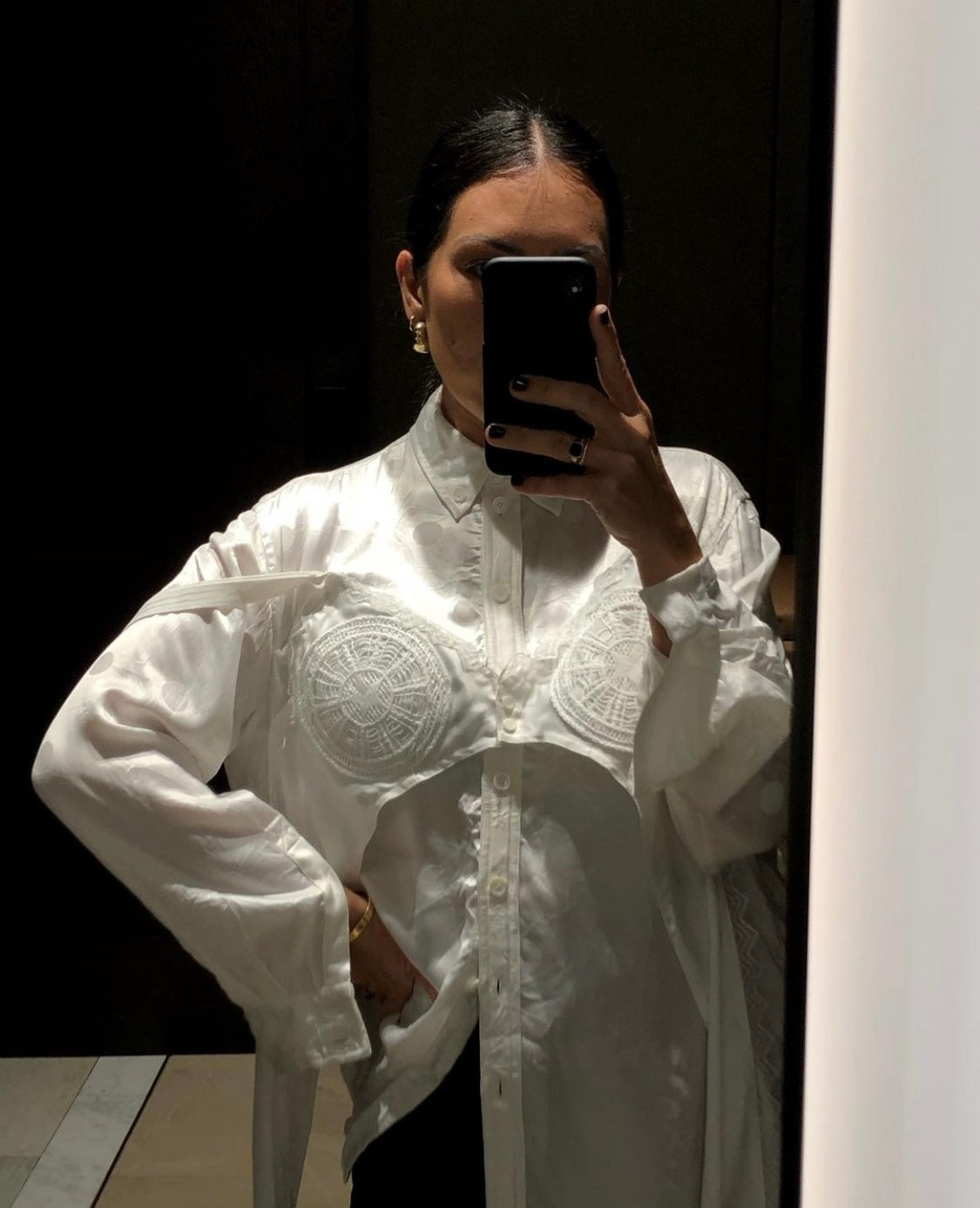 Interview | Jessica Steuart-Hoyler


Tell me a little bit about yourself?

Thank you for having me. I'm Jessica Steuart-Hoyler, my background is Chinese/British/Australian. I am a mum to Fox, my three year old son, and I work as a fashion brand consultant and stylist. I recently launched a pre-loved luxury fashion platform called RECIETY, bringing to life my passion for vintage and circular fashion. 
I relocated to Sydney after nine years in London working as a styling director for luxury brands. I'm grateful to be back home in beautiful Sydney so close to family. 


What are you enjoying listening to at the moment? 

Music - One of my best friends and I recently remembered a playlist we made on minidisks(!) on holiday when we were 15. We've started to recreate it on Spotify. A real trip down memory lane. All Saints, Bush, Sneaker Pimps, Alanis Morisette, Crazy Town, Skunk Anansie and more.. total nostalgia.
Podcasts - On Purpose with Jay Shetty, The Run-Through with Vogue and Desert Island Discs


Who are you inspired by?
 
People forging their own path in their own way. One example being the wonderful Michelle Grey Campion and Susan Armstrong, who founded Arts Matter during the pandemic - A platform that supports cultural arts, hosting conversations, events and experiences with creative minds shaping our shifting culture. 
How would you describe your personal style? What's your daily uniform?


Using Allison Bornstein's 3 word method - Minimal, oversized and polished. My daily uniform is made up of oversized tailoring and chunky (mainly vintage) jewellery. 


What are the longest standing pieces in your wardrobe?


The longest standing and the most meaningful pieces are jewellery as they hold sentimental value and are pieces I will wear forever. A Cartier bracelet from my husband before we got married, and gold rings and a jade pendant from my Chinese grandmother. 
A favourite piece in your space?
My grandfather's mid-century desk. It's a beautiful, long, minimal and functional, mid-century desk full of history - it's seen my husband and I through lock downs and many late nights of work. 


Signature dish/what are you currently cooking?

Hearty soups are a staple in our house, but to be honest, my husband is the cook in our relationship. He is one of those people who can create amazing meals without following a recipe (unlike me!). When I do cook, I revert to my comfort dish, something from my childhood - Chinese style soy sauce chicken, garlic green beans and steamed egg with rice - doused in chiew chow chilli oil. 

Favourite words? 
'Life is not a dress rehearsal' - my Dad has been saying this to my sister and I for as long as I can remember. It's only now as I've gotten older that it really resonates. 
When do you feel most yourself?
Surrounded by family and closest friends, and when I'm creating work I feel deeply passionate about.


 Jessica wearing the Classic Leather Belt in Silver