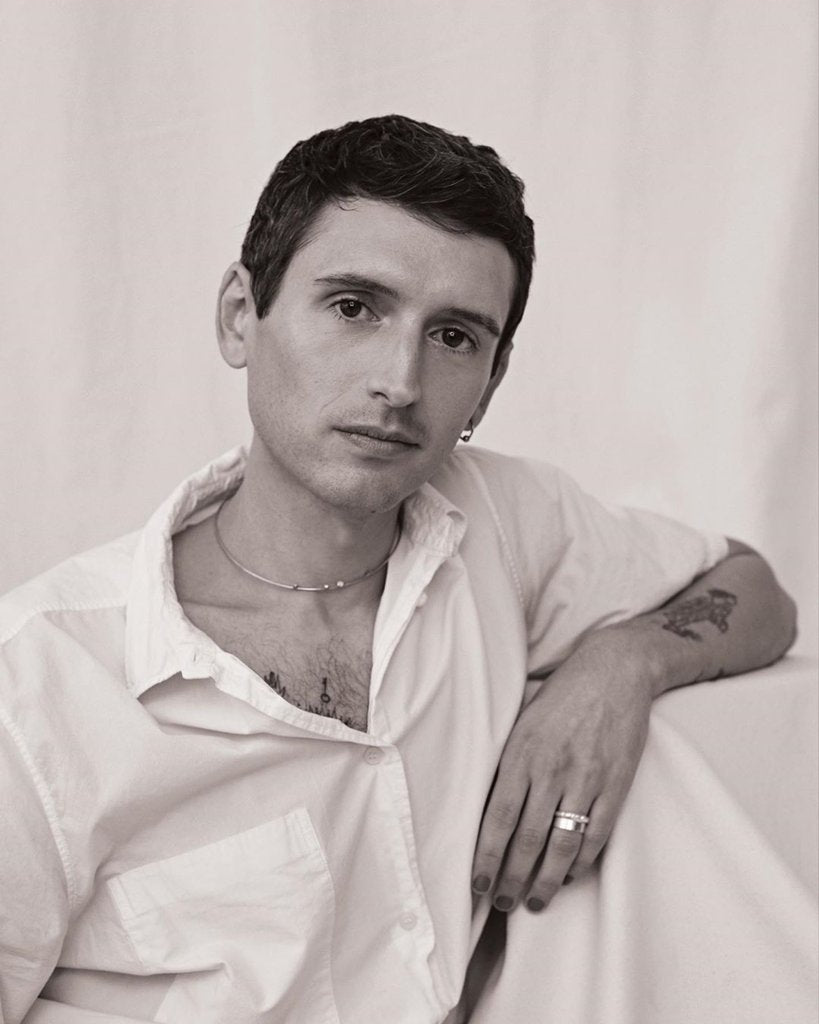 Interview | Patrick of SIGIL Scent
I've been wearing Sigil for about a year now, Prima Materia, as part of my daily ritual... both grounding and intense. A spray behind each ear and one to gently dab between my wrists, creating an almost protective shield for whatever is to come. A final touch. A balance of opportunity and memory.
Founder and self-taught perfumer Patrick Kelly draws on memory along with his background in film and philosophy influences to create 100% natural fine fragrances inspired by ancient and esoteric traditions that unite the sensorial with the intangible.
His own style follows suit. Simple lines, quality fabrics, durable finishes. Garments to last the test of time and soak up memories of their own. A patch here, a cuff line there. Items that reflect a life well lived.
SAINT has teamed up with Sigil for a giveaway to the value of 1200 USD full of gold, silk, scent, and spiritual connection. Prize includes made by a. Romantic Hoops Solid Gold, SAINT Classic Silk Shirt, Sigil natural fragrance, and Daily Rest Signature Human Design Reading. Visit here for full entry conditions. Runs until June 30.
Tell me a little bit about yourself?
Thank you for having me. I live in Southern California and run a natural fine fragrance company called Sigil. When I'm not working, I can usually be found hiking, doing Pilates, on a jog, reading, or watching a classic film.
What are you enjoying listening to at the moment?
I've been listening to more effervescent, light pop the last few weeks. Sometimes it's nice to binge on music that makes me feel easy, carefree, and ebullient.
Who are you inspired by?
Jodorowsky, Yoko Ono, Bauhaus
How would you describe your personal style? What's your daily uniform?
Easy essentials with subtle pops of colour. Basics in white, cream, grey, and various shades of blue.
What are the longest standing pieces in your wardrobe?
An Olderbrother indigo-dyed sweater. The armpits have patched holes, but it still feels chic.
A favourite piece in your space?
Rachel Saunders woman vase in Matisse blue.
What's on your wishlist?
I haven't felt called to buy or acquire things lately. I'm interested in curating more intimate experiences with the people I care about.
Signature dish/what are you currently cooking?
A smoothie or oatmeal in the morning. An abundant salad for lunch. Something rich and indulgent for dinner, with a splash of natural wine.
When do you feel most yourself?
When in care toward others. Being in service to people whom I care for brings me joy.